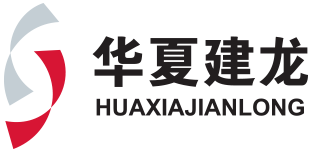 Opening up and Innovation
Research on recycling of valence elements in low vanadium-titanium iron tailings
---
1. About the project
With the development and application of mineral resources, lots of tailings have been generated, which has not only worsened environment pollution, but also occupied a lot of land. In recent years, researches on comprehensive utilization of tailings have been launched one after another. With the support of national policies, tailings utilization has been taken as a field with the highest potential to strengthen the practice research on the comprehensive utilization of minerals, revive and develop mining enterprises, promote the continuous construction and operation of mineral exploitation industry and realize Chinas goal of sustainable development. In 2019, the total output of iron tailings was 521 million tons, accounting for 40.9% of the total mineral output. The comprehensive utilization of iron tailings has become increasingly urgent. In the comprehensive utilization of iron tailings, we should strengthen our understanding and mastery of standardization, develop complete measures for comprehensive utilization of iron tailings based on the actual conditions of China, expand the comprehensive utilization channels of iron tailings, reasonably advance the comprehensive utilization of iron tailings, and enhance the mineral resource utilization efficiency.
A low vanadium-titanium mine is a basic and ultra-basic rock mass rich in valence elements. The iron and phosphorus in most of such iron mines in Chengde have been effectively recovered, yet only a small part of copper, cobalt, sulfur, vanadium, titanium, precious metals (gold and silver, platinum elements, gallium), light and heavy rare earth has been developed and utilized, which has been enriched into products meeting market requirements from the sole perspective of beneficiation with limited means. It has been out of step with smelting means. Though the level of valence elements is far below the industrial standard, most valence elements can be concentrated together. A large amount of isomorphism is concentrated in the same mineral. During smelting and recovery, it can be concentrated to a certain grade before being separated. The overall cost will come down to reflect the value of comprehensive utilization. Therefore, we have conducted researches and analysis from the perspective of comprehensive utilization and the combination of beneficiation and smelting, thoroughly expanded the path for such comprehensive utilization technology and provided scientific basis and methods for the comprehensive utilization of Huaxia Jianlong.
2. Project objectives
1) With existing process mineralogy, the project will explore beneficiation and concentration and the technology path for precious metals, rare earth and other valence elements, use various beneficiation means to test the valence element distribution in various separated products, thereby finding the direction of beneficiation and concentration;
2) To search for the corresponding smelting processes (wet method, burning method and biological method) and realize smelting and extraction of valence elements.
---
Copyright Beijing Huaxia Jianlong Mining Technology Co., Ltd