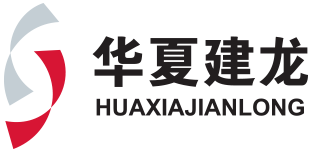 Huaxia Jianlong Donated RMB 1 Million for Anti-epidemic Action of Luanping County
---
---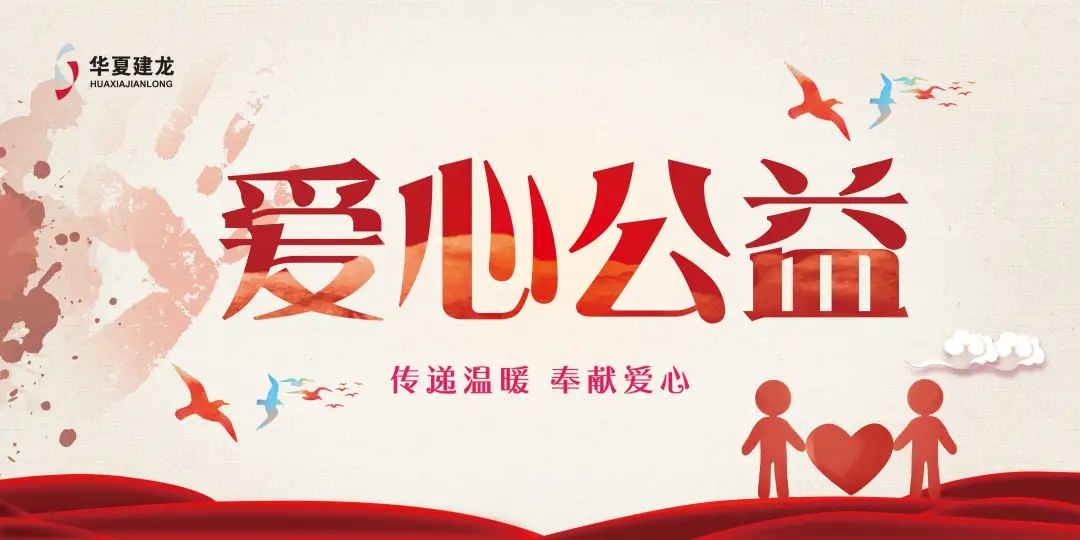 Love & Public Welfare
Passing on Warmth and Contributing Love
Recently, there was a sudden outbreak of COVID-19 in Chengde City, Hebei Province, and the area where the two subsidiaries of Huaxia Jianlong are located—Luanping County, Chengde City—was under greater pressure to prevent and control the epidemic. On the morning of May 16, in order to help the local community win this battle to prevent and control the COVID-19 and actively fulfill our social responsibility, Huaxia Jianlong made a quick deployment to jointly donate RMB 1 million to the Red Cross Society of Luanping County through Baotong Mining and Luanping Jianlong, so as to assist the local in epidemic prevention.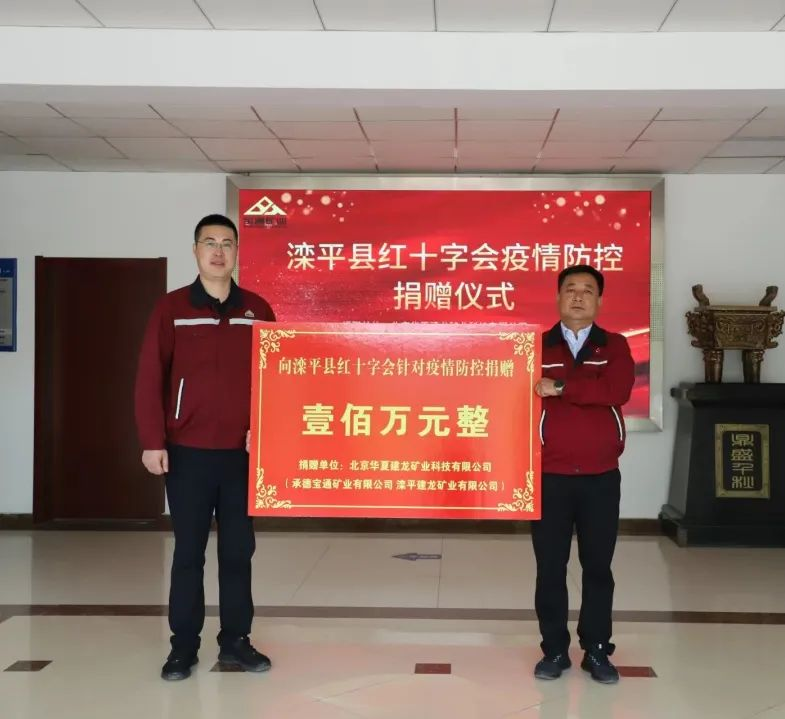 Donation Ceremony of Red Cross Society of Luanping County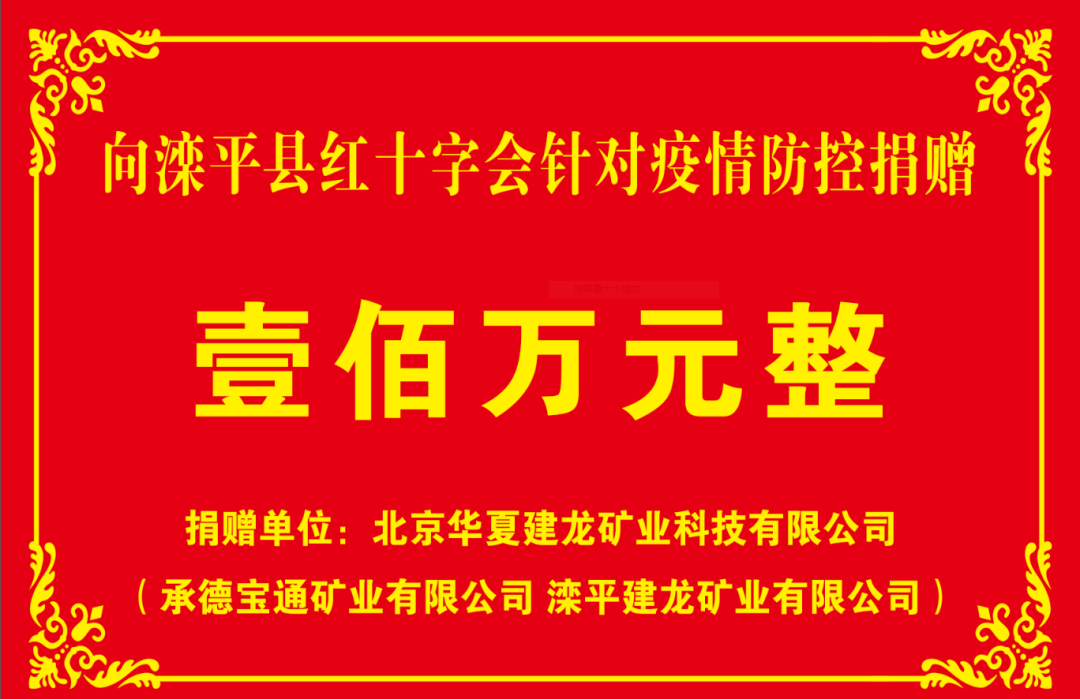 Donation to Red Cross Society of Luanping County for Epidemic Prevention
RMB ONE MILLION
Donated by Beijing Huaxia Jianlong Mining Technology Co., Ltd.
(Chengde Baotong Mining Co., Ltd. and Luanping Jianlong Mining Co., Ltd.)
Yuan Zhanyong, Chairman and General Manager of Huaxia Jianlong, attaches great importance to the epidemic prevention and control work of the subsidiary. He requested that the life and health safety of employees should always be put in the first place, and we should actively fulfill the social responsibility, and strongly support and cooperate with the local in epidemic prevention.
From May 10, Luanying Jianlong sent mineral water, towels, soaps, laundry powder, toilet paper and other supplies to the medical team stationed in Majiangoumen Village in Xiaoying Town. At the same time, they secured the meals for 26 medical staff members and power supply to necleic acid testing equipment. On May 14, Baotong Mining donated cash and epidemic prevention materials such as pork, instant noodles, pickles, ham sausage, and Quanyangquan mineral water to Xiaoying Town Government, police station, Habaqin Village, Waipu Village, Sanjia Village, and Tiancheng Fleet.
The two companies collaborated with the local epidemic prevention department and actively cooperated with the epidemic prevention personnel to carry out 24-hour inspection. At the same time, we strictly strengthened the control of vehicles to ensure the supply of raw materials for the production, and ensure that the production and operation of enterprises and the prevention of epidemic were carried out effectively, presenting the responsibility of our company!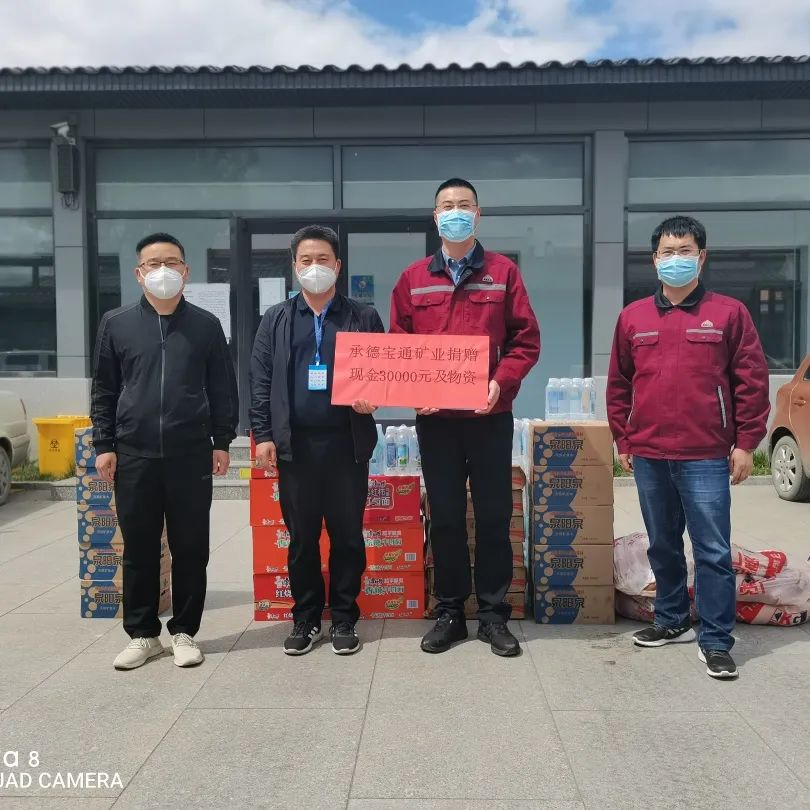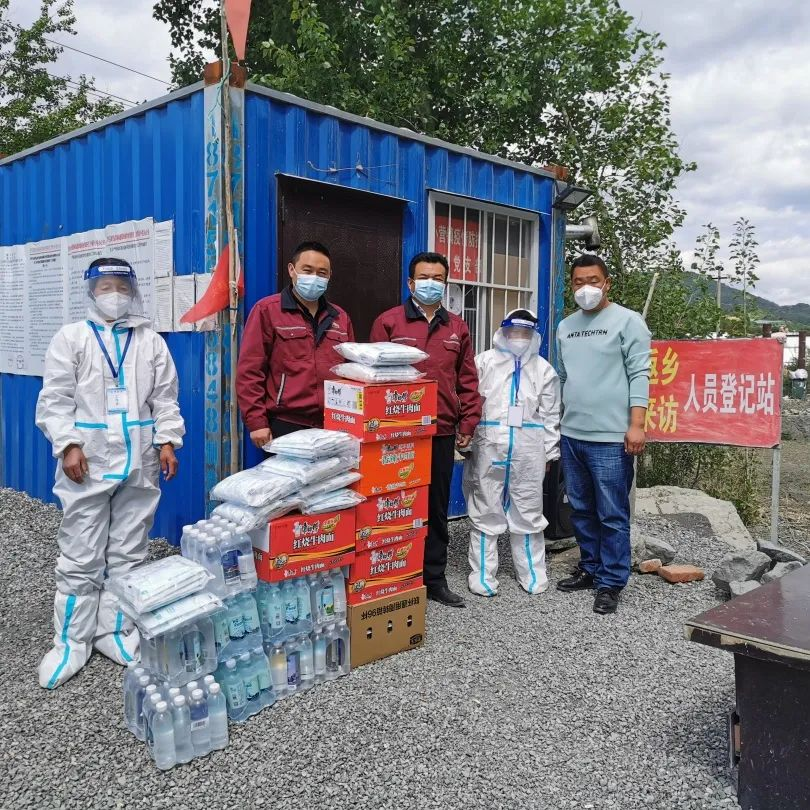 Huaxia Jianlong and its subsidiaries will, as always, actively fulfill our social responsibility, build a great enterprise, make every effort to strengthen measures, ensure supply and make contributions. We will build the defense line against the epidemic with one heart, show our corporate responsibility and the "hard core" of the special period with warmth and strength, and work side by side with the town government to protect our home!
---
Copyright Beijing Huaxia Jianlong Mining Technology Co., Ltd