Huaxia Jianlong 2021 Team Building Summary and Commendation Conference
At 8:00 a.m. on December 21, the 2021 Team Building Summary and Commendation Conference of Beijing Huaxia Jianlong Mining Technology Co., Ltd. (hereinafter referred to as Huaxia Jianlong) was held at Baotong Mining in Chengde.
---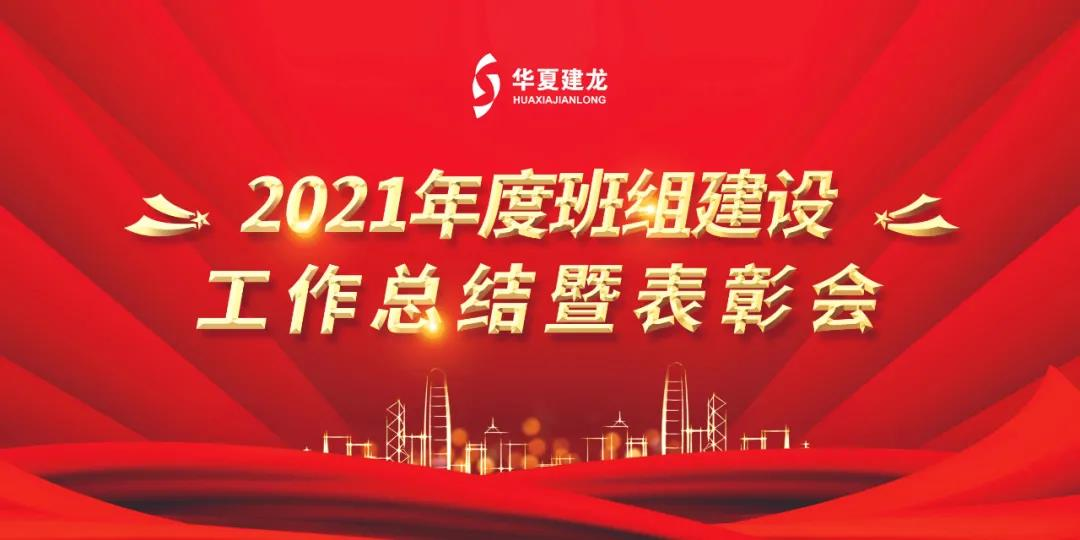 At 8:00 a.m. on December 21, the 2021 Team Building Summary and Commendation Conference of Beijing Huaxia Jianlong Mining Technology Co., Ltd. (hereinafter referred to as Huaxia Jianlong) was held at Baotong Mining in Chengde.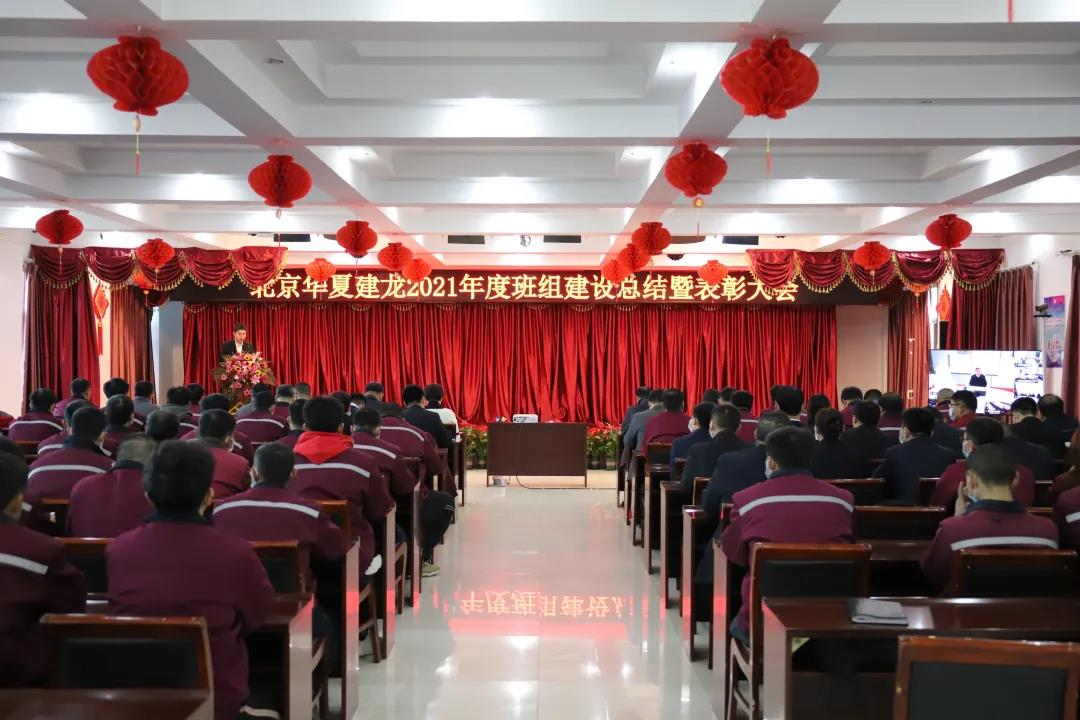 Yuan Zhanyong, Chairman and General Manager of Huaxia Jianlong, Gao Pinjun, Deputy General Manager and General Manager of Chengde Jianlong, Jin Wei, Deputy General Manager of Huaxia Jianlong, Zhou Zhenhua, General Manager of Baotong Mining, Cai Guiliang, General Manager of Luanping Jianlong, deputy general managers in charge of team building, persons in charge of promotion, and award-winning representatives of subsidiaries attended the conference. Other subsidiaries attended the conference via xylink in a video form.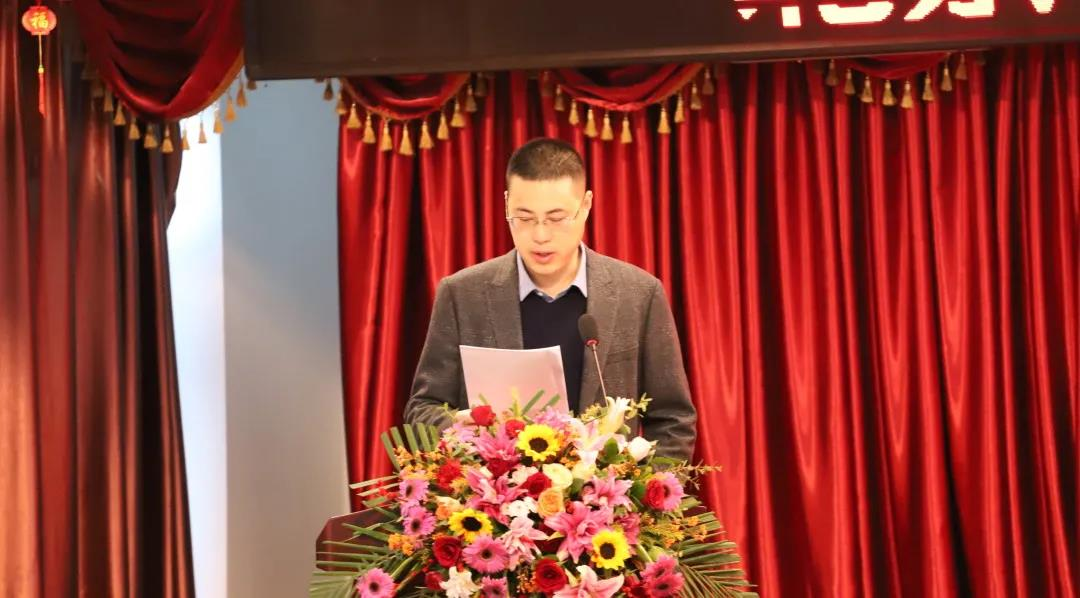 Zhou Zhenhua, General Manager of Baotong Mining, read out the "Decision on Commending the Advanced Collectives of Team Building in 2021".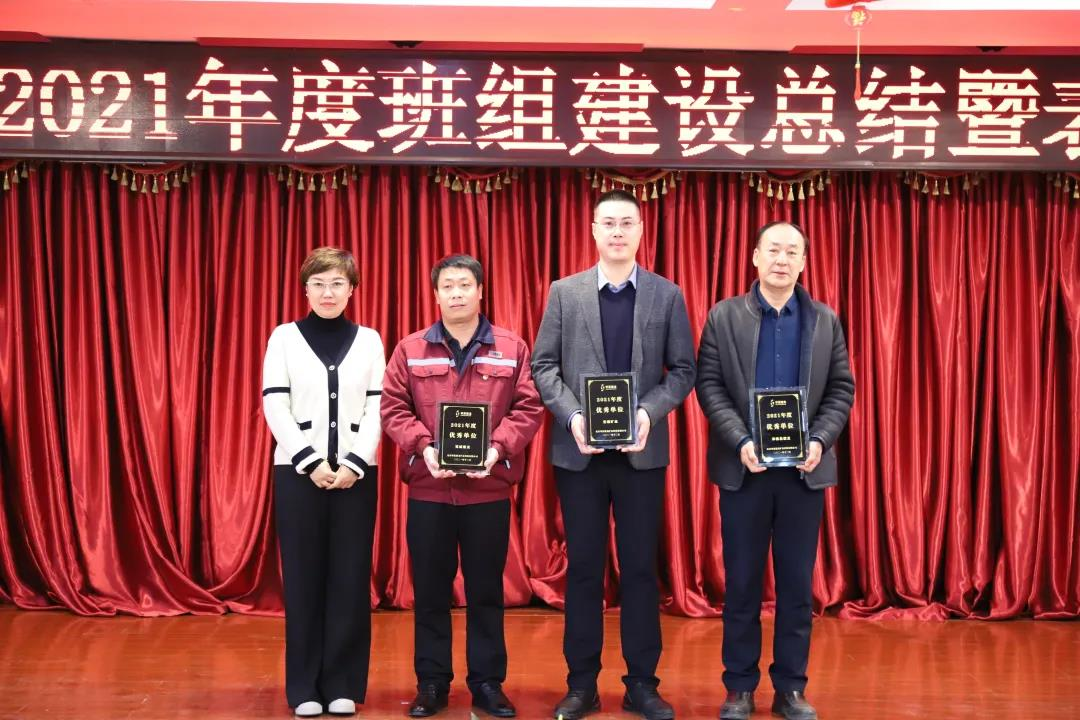 Speech by award-winning representatives who shared excellent cases in their work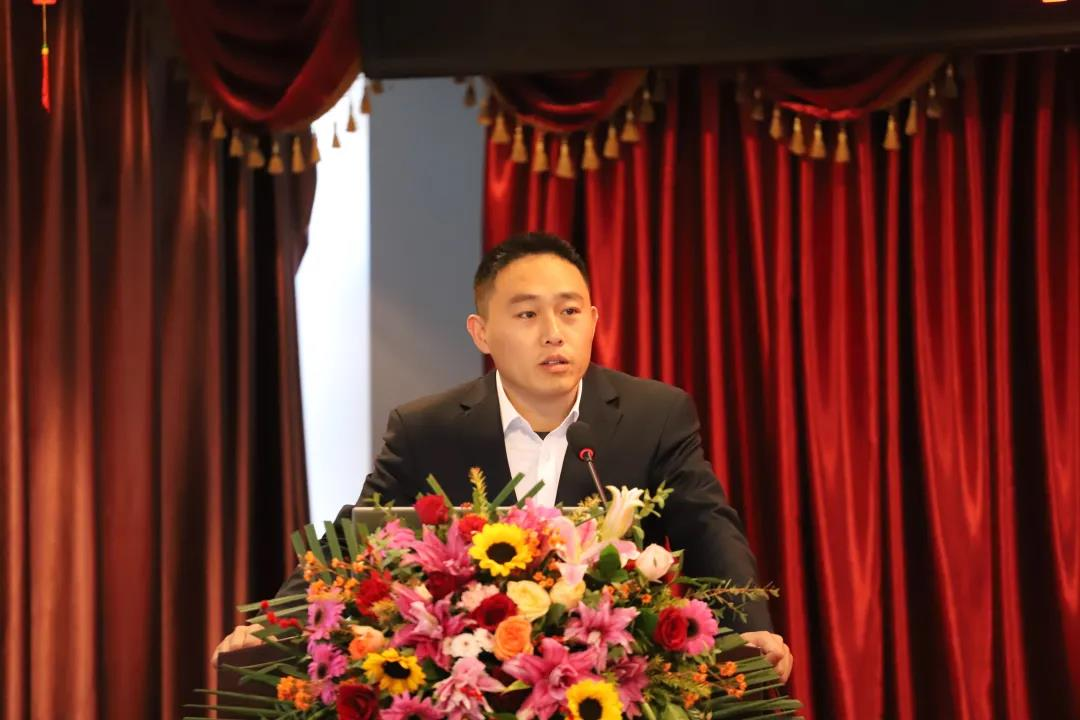 A total of 38 outstanding individual awards, 10 standard awards, and 24 advanced collectives were granted; Baotong Mining, Chengde Jianlong and Kuancheng Jianlong won the title of "Excellent Unit" for team building.
Liu Haiquan, on behalf of the Huaxia Jianlong project team, presented a work report on team building in 2021, sharing three aspects of team building: firstly, guided by the vision of "employee happiness+enterprise happiness" in team building, they focus on goals and pursue practical results; secondly, comprehensively promote team building and continuously empower the team; thirdly, upgrade management and jointly build a brand where everyone is an operator.
At the meeting, President Jiang Guangying of 89 Management congratulated Huaxia Jianlong on its achievements in 2021. He believed that from today's speakers, we can see that from what we reported in 2020 to what we have achieved, we have made team building a practical project. The achievements are proved by data. Next, we need to create the "Five Likes" organization: strict like the military, talent nurturing like a school, warm like a family, exciting like a stage, and fertile like the soil.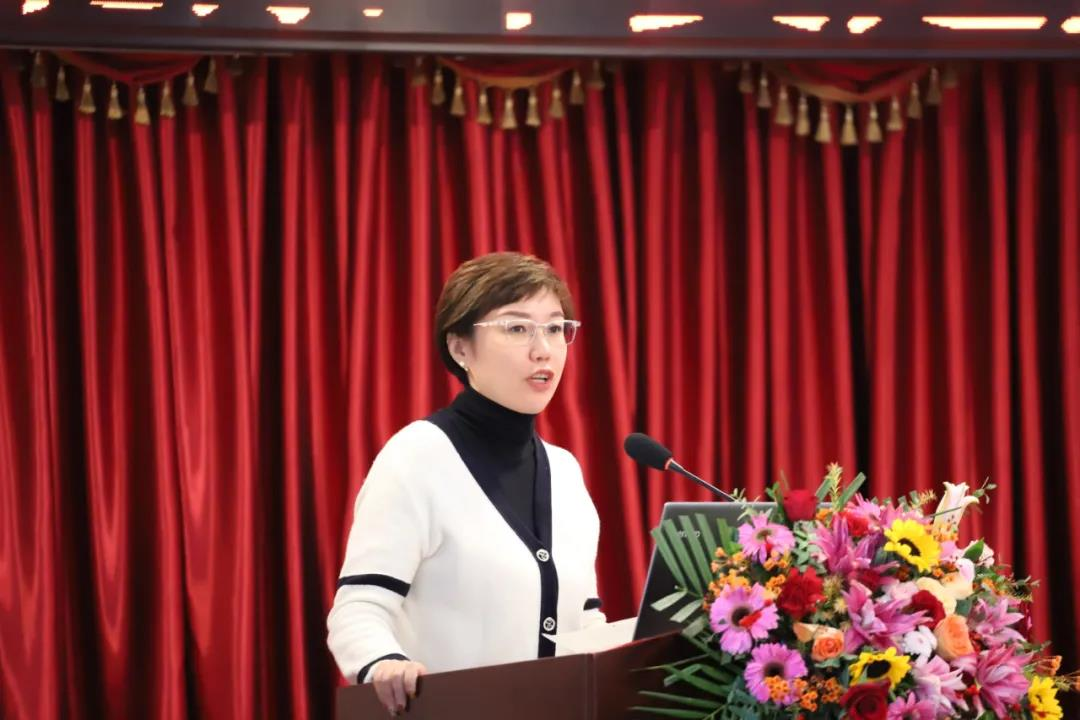 Ms. Jin mentioned in her speech that each subsidiary has made phased progress in the 2021 team building, which is mainly reflected in the following aspects: first, the upgrading and renovation of team building activity rooms, and the continuous improvement of workshop working environment; second, deepen the investigation of six sources and make improvements, make Jianlong culture solid and form three-level improvement achievements; third, establish a safety management system, and in daily safety management work, there is a significant decrease in the data of team violations; fourth, through standardized construction and the introduction of learning tools, work standards are further solidified, employee skills are improved, and the management foundation is continuously consolidated to help improve overall performance of the company.

At the same time, Ms. Jin has put forward the following requirements for team building: A, professional coaches for team building should further integrate with safety, equipment, and production departments to give full play to their roles; B, enhance cost awareness, and sensitivity to identifying problems, and upgrade from on-site improvement to essential improvement; C, it is necessary to implement the optimization and promotion of excellent cases and standardization work that have emerged in team building; D, continue to play the promoting role of team building, form an organizational atmosphere with full participation of all staff members, and apply points management method and other methods to the promotion team of subsidiary companies, thus constantly motivating employees and evaluating in stages.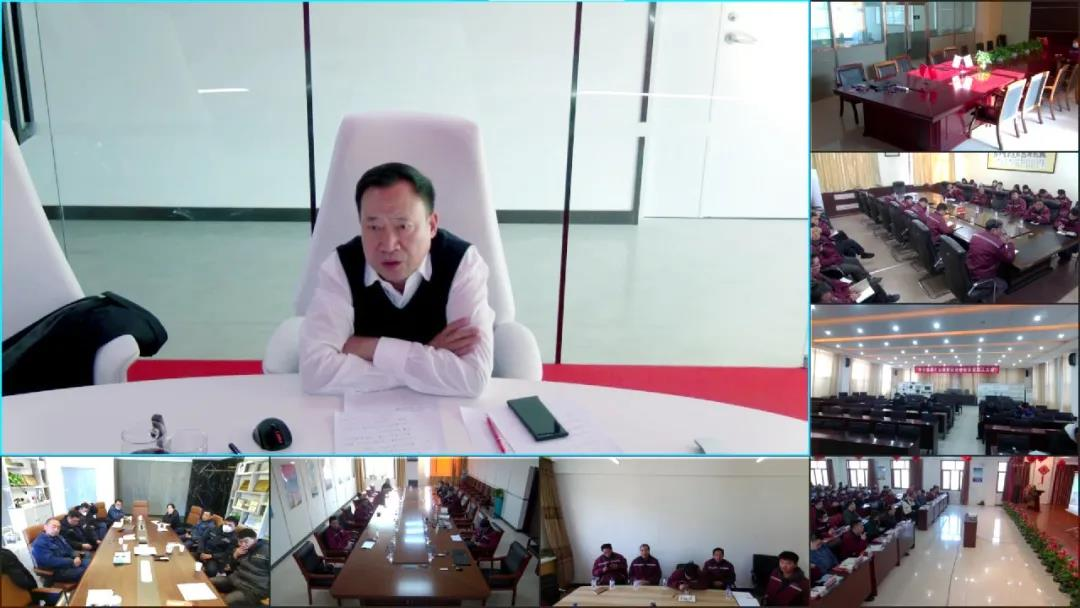 In his concluding speech, Mr. Yuan first expressed gratitude for the efforts of teachers from 89 Management and all employees. He pointed out that through the sharing of Cui Dehai and others at this meeting, the achievements of team building in 2021 were comprehensively demonstrated, allowing us to see the "knowledge creation personality sublimation confidence reconstruction" of employees, and also reflecting Jianlong's corporate culture of "respecting, cultivating, motivating, and achieving people". He emphasized that the next step is to continue to play the role of the "four major drivers" of team building, making team building the "core competitiveness of the enterprise", and striving to complete the brand building that the "everyone is an operator" by 2022.
In order to better establish the awareness of serving employees wholeheartedly and firmly promote the belief of "team building" through unified thinking, he requires that: firstly, leaders at all levels should strengthen their understanding of team building, who should respect the personality of employees and let employees reflect their capabilities with results; secondly, the company will continue to increase resource investment and support for team building, upgrade and transform the environment, and establish the three major guarantee systems; thirdly, for the employees who exhibit a 'knowledge creation style', we will promote the idea that "everyone is a benchmark" to motivate each other, and exert overlapping effectiveness. Lastly, we will reduce employee labor intensity, enhance work efficiency, improve overall quality with information and intelligent methods, and further achieve the vision of 'employee happiness+enterprise efficiency'.
After the meeting, relevant personnel from the team building observed the handover meeting of Baotong Mining's phosphorus selection workshop and visited the production site of the phosphorus processing workshop.