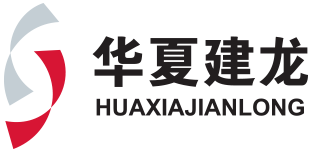 The 2023 "Dawn Light Plan" Intelligent Equipment Professional Automation and Informatization Training for Huaxia Jianlong Was Rounded off
---
The 2023 "Dawn Light Plan" Intelligent Equipment Professional Automation and Informatization Training for Huaxia Jianlong Was Rounded off
The "Dawn Light Plan" Intelligent Equipment Professional Automation and Informatization training, organized by the Intelligent Center, was officially started on July 3, 2023, in Chengde, Hebei. Nineteen trainees from eight companies based respectively in Huaxia Jianlong, Chengde, Luanping, Baotong, Kuancheng, Jindi, Zhurihe, and Baitong participated in the two-week training program.
Manager Ma from the Intelligent Center presided over the opening ceremony. He emphasized that trainees shall cherish this opportunity of off-the-job learning given by the company. He also encouraged them to have an open-minded attitude towards learning, take the class seriously, communicate actively with the teachers and interact with classmates, and truly acquire knowledge and make progress. Additionally, he requested the trainees to apply what they learned to their daily work, so as to assist the company with digital operation and raise the construction of intelligence to a higher level.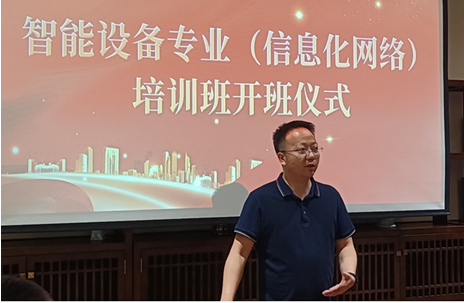 During the automation training program, the learning model that combines theory with practice was adopted to comprehensively explain the establishment of Siemens industrial control systems and communication model. The class provided detailed explanations on the application and skills of Siemens 200SMART, Siemens 1200, Siemens 1500, and WINCC, while covering communication between major mainstream brands. The training was offered through hands-on simulated industrial scenarios where the trainees could personally conduct experiments to apply theoretical knowledge to practical engineering cases.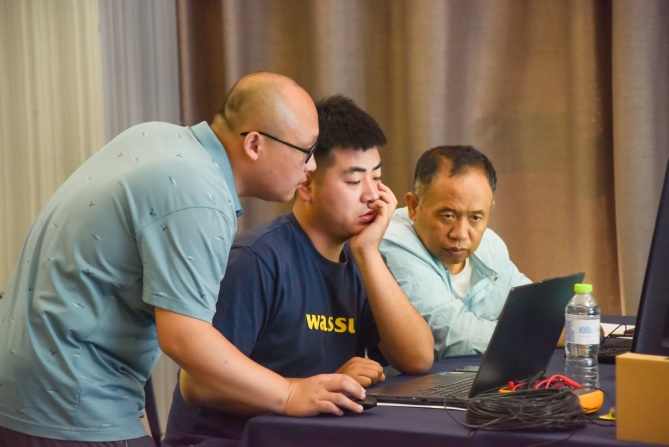 Guidance on practical automatic operation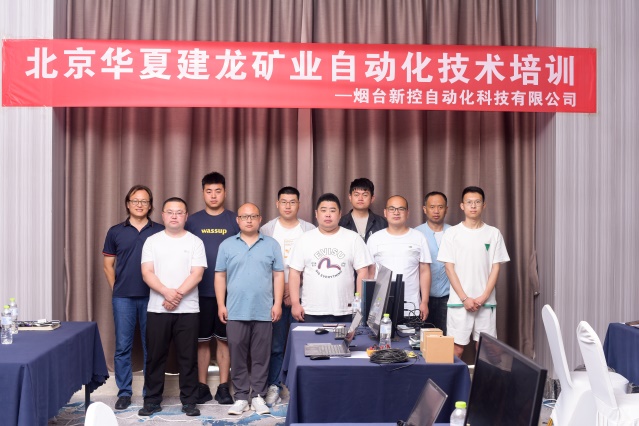 Completion of automation training
The Informatization training adopts a theory and practice model and elaborates on network fundamentals, daily maintenance, network information security, industrial network security protection applications and maintenance. Additionally, operation of various kinds of equipment and routing switching configuration debugging are practiced in real-world scenarios. Trainees build network environments and complete tests independently, applying theoretical knowledge to actual mining environment. After the training, trainees are evaluated through exams, and based on the final assessment by the instructor, all trainees have mastered the course.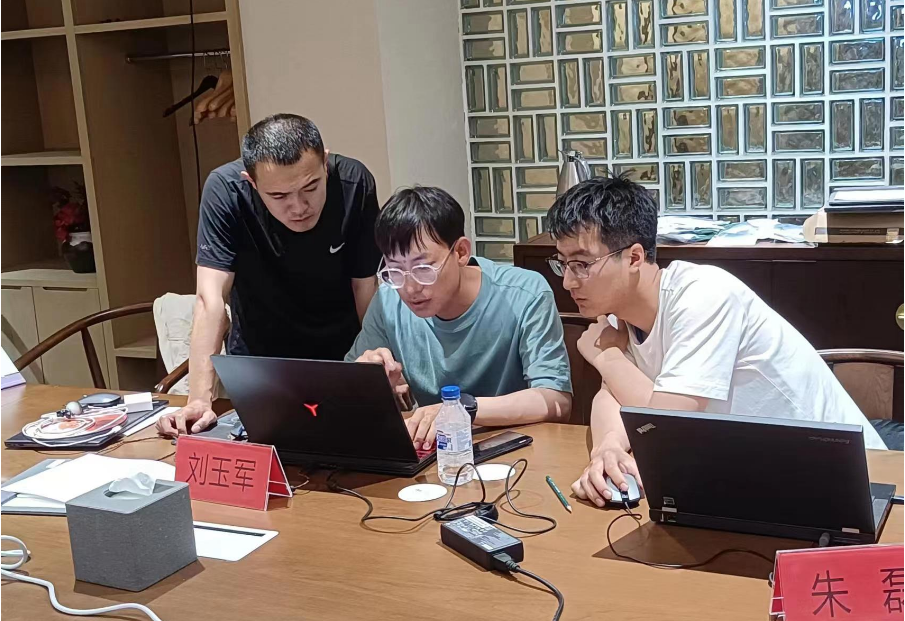 Guidance on practical informatization operation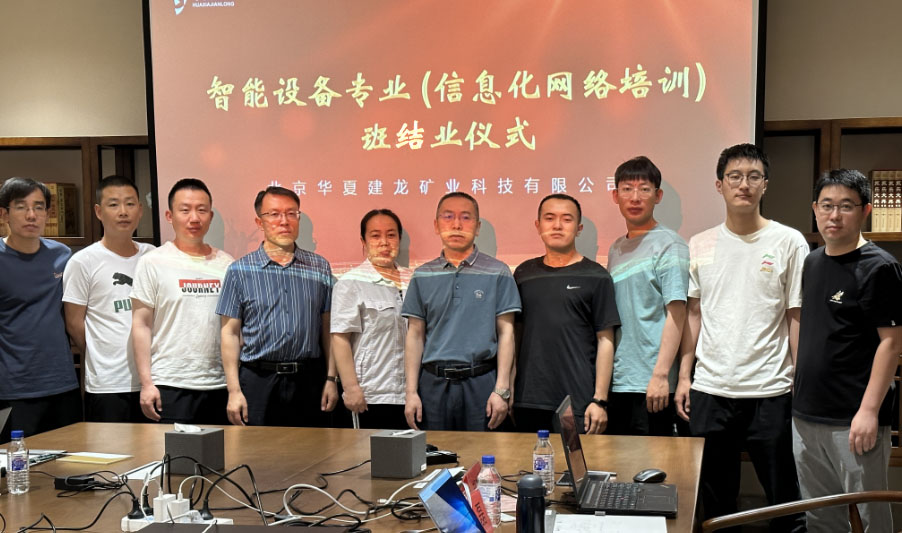 Completion of informatization training
Copyright Beijing Huaxia Jianlong Mining Technology Co., Ltd