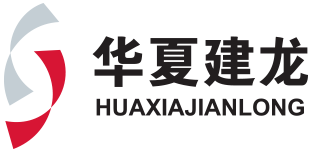 About Fengning Xinyuan Mining
---
Fengning Xinyuan Mining Co., Ltd. is located at Liujianfang Village, Dage Town, Fengning Manchu Autonomous County, Chengde, Hebei, 8 km from the county seat, 10 km from Chengde-Zhangjiakou Expressway, 15 km from the boundary with Beijing, bordering Beijing to the south, adjacent to Zhangjiakou to the west and neighboring the Inner Mongolia Plateau to the north. Founded in 2003, the Company is a private joint-equity enterprise integrating molybdenum mining and deep processing, with a registered capital of RMB 166.67 million and currently with assets worth RMB 1.3 billion. Now the Company has over 900 employees and more than 80 management staff and technicians.
It has the right of mining at the Sadaigoumen molybdenum mine approved by the Ministry of Natural Resources. The area has a proved reserve of C+D class molybdenum of 1012454.7kt, with 673,700 tons of molybdenum, an average grade of 0.076%.
Currently, the Company has three molybdenum concentration workshops and two copper concentration workshops. The concentration mill is equipped with a daily ore processing and production capacity of 30,000 tons, an annual output of 10,000 tons of molybdenum concentrates and 1,400 tons of copper concentrates. The markets of all our products cover regions such as Sichuan, Shaanxi, Henan, Liaoning and Hebei.
Since it was put into operation in 2005, the Company has realized an accumulated sales income of about RMB 8.6 billion and paid a tax of about RMB 2 billion to local government.
The Company has been listed among the provinces key construction projects for six consecutive years and has been honored for times by the Municipal Party Committee and Government of Chengde as Top 50 Enterprises of the City, Level 3 Enterprise for Safety Standardization in Hebei, National Excellent Enterprise for Environment Protection, while being rated by the Government of Hebei Province as Top 100 Private Enterprises, Advanced Enterprise for Integration of IT Application and Industrialization, Advanced Unit at County Level for Supporting Readiness to Help Others and a Pilot Unit of National Green Mine.
---
Copyright Beijing Huaxia Jianlong Mining Technology Co., Ltd