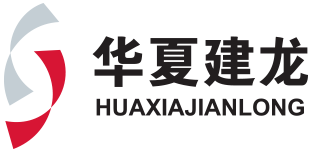 About Abaga Banner Jindi Mining
---
Abaga Banner Jindi Mining Co., Ltd. was founded in 2007, with a registered capital of RMB 121 million. The mining area is located in Narenbaoligesumu, Abag Banner, Xilingol League. The Company is a privately-run enterprise and is subordinate to Beijing Huaxia Jianlong Mining Science&Technology Co., Ltd., a subsidiary of Beijing Jianlong Heavy Industry Group Co. Ltd.
The Company is specialized in the mining of copper molybdenum polymetallic ores and the sales of refined powders. The Company currently has 211 employees, including 56 who received junior college education and above and 36 professional and technical personnel. The Company demonstrates strong technical power.
The Bilugangan mining area is owned by the Company, which has proved 400,000 tons of molybdenum reserves associated with copper and other resources. The Company has completed investment in the fixed assets of RMB 622 million by 2022. It also owns a copper molybdenum concentrator with a daily processing capacity of 10,000 tons of raw ore.
Facing increasingly fierce market competition, the Company has been operating smoothly and achieved considerable business results. It has been highly regarded by the banner government and the headquarters. Since operation, the Company has realized RMB 1.89 billion of sales revenue, and paid RMB 820 million of taxes and fees. In the past three years, it paid RMB 53.8 million of wages, RMB 11.38 million of social insurances, and offered jobs to 130 local people, promoting local harmony and economic development. The Company actively fulfills its social responsibilities by making donations to poor students in the Banner's Primary School, donating development funds to Gacha where it is located, and making donations for the prevention and control of COVID-19. According to incomplete statistics, the Company successively donated more than RMB 6.8 million to public welfare undertakings from 2010 to 2021.
The Company has always practiced the concept of green mine development and aimed for high-quality green mine construction. The Company has continuously increased investment, strengthened action support, steadily carried out green mine construction, and conducted work for the governance of geological environment. It builds itself into a resource-saving, environmentally friendly, and harmonious mining enterprise with the guarantee of technological innovation, energy conservation and emission reduction, as well as land reclamation.
The Company has won many honors, such as "Demonstration Enterprise Trade Union of the Whole Region", "the Most Dynamic Enterprise in the First Economic Year of Xilingol League", "Advanced Non-Public Economic Enterprise in Abag Banner", "Excellent Taxpayer Private Enterprise in Abag Banner", "Model Workers Family", and "China's Best Molybdenum Enterprise", and has been recognized by governments at various levels and all sectors of society.
The Company adheres to the corporate spirit of "striving for the first and starting from scratch". It adopts the HR management concept of "respecting people, cultivating people, and motivating people", and extracts the essence of people-oriented corporate culture with the characteristics of Beijing Huaxia Jianlong Mining Science and Technology Co., Ltd. It constantly extends the industrial chain, enhances development potential, creates values, and further optimizes the strategic layout. It focuses on high-quality development, and aims to be "digital enterprise, innovative enterprise, business-oriented enterprise, and beautiful enterprise" to realize the dream of building the Inner Mongolia Non-Ferrous Metal Industry Base.
---
Copyright Beijing Huaxia Jianlong Mining Technology Co., Ltd