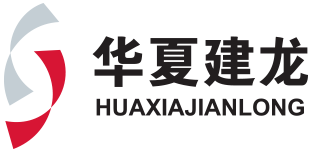 About Luanping Jianlong Mining
---
Founded in 2003, Luanping Jianlong Mining Co., Ltd. is affiliated to Beijing Huaxia Jianlong Mining Science&Technology Co., Ltd. Located in the north of Luanping County, it is 50 km from Chengde City to the east, 28 km from Longhua County Seat to the north, and 8 km from Provincial Road 256. It is a joint-stock private enterprise with a registered capital of RMB 20 million, mainly engaged in the business of iron concentrates and aggregates. Currently, it has 370 employees, including 102 with an education of junior college and above and 43 technicians in professions such as geology, survey, mining, beneficiation and automation. It is a large-scale open pit vanadium-titanium magnet iron mine enterprise integrating mining and beneficiation.
The Company owns Majianzigou Iron Mine of Luanping County Jifu Mining Co., Ltd., with a proven resource reserve of 400 million tons and currently with a remaining resource reserve of 345 million tons. The concentration plant adopts the ore pre-treatment process of high-pressure roller mill, flip-flow screen, pre-screening and separation before grinding, and the dry discharge process for all particle grades of tailings dry discharge and concentration. Currently, its annual ore processing capacity is 7.50 million tons, with an iron concentration grade of 65.5%, an annual production capacity of 500,000 tons of iron concentrates and 5.50 million tons of aggregates. In 2022, its annual sales income from iron concentrates was RMB 546 million.
Over the years, the Company is devoted to innovation and development. In 2003 when it was established, its production capacity was 100,000 tons. In 2014, it invested RMB 650 million to transform its crushing system and took the initiative nationwide to use high-pressure roller mill and hierarchical wind powered dry sorting system, realized a transition from wet sorting of iron ores to dry sorting, making major breakthroughs in terms of energy saving and emission reduction, achieving a production capacity of 500,000 tons of iron concentrates. In December 2016, it invested over RMB 80 million to achieve wet style technology transformation for its concentration plant, perfect its dust removal system and introduce the tailing dry discharge system. In 2018, it made the comprehensive utilization of resources and started the construction of its aggregate base. On May 12, 2019, its aggregate project for sands was officially put into operation, and on August 2, its aggregation project for stones was transformed and put into operation. On June 30, 2020, its dry discharge for all particle grades of tailings was put into trial operation. In April 2022, its phosphorus sorting project was put into trial operation. In October, its phosphorus separation project was officially put into operation. Currently, the Company owns two production lines of iron concentrates and aggregates, with two large-scale PXZ1417 hydraulic gyratory crushers, three HP500 cone crushers, one CLM260160-D-SD high-pressure roller mill, two SFD143100 micro screens (flip-flow screens), two LKLB5161 linear screens and two MQY4060 overflow ball grinding mills, etc.
The Company has created a lot of job opportunities for surrounding villagers. From 2006 to 2014, it was honored as Top 10 Enterprises at county and municipal levels for years in succession. It won an Award for Corporate Social Contribution in Luanping County in 2013 and 2014. In 2015, it was listed among Top 100 Private Enterprises of Hebei. In 2017, its beneficiation plant was honored as National Workers Pioneer. In 2019, it was listed among the green mines of the nation. In 2021, it was honored as a Small and Medium-sized Business of Science and Technology in Hebei. From 2011 to 2022, it was honored as an Advanced Grassroots Party Organization at Xiaoying Town. Meanwhile, it is also devoted to public welfare by building cisterns and roads for local people, donating to schools and the disabled, forming paired assistance with Houwan Village, Bakeshiying Town of Luanping County, which has won recognition from governments at all levels and all quarters of society.
Adhering to the corporate spirit of striving for the first, starting from scratch, HR management philosophy of respecting people, cultivating people, motivating people and achieving people and core values of sincerity, rules, team, excellence and win-win results, the Company carries on the corporate culture of Huaxia Jianlong, practices the green development concept, building national green mines that are scientific, innovative, harmonious and ecological on the basis of four orientations and two applications.
---
Copyright Beijing Huaxia Jianlong Mining Technology Co., Ltd