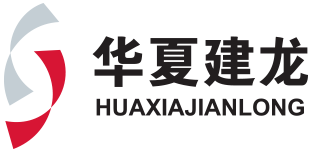 Intelligent sorting technology and application of low grade ores
---
1. About the project
From 2021 to 2022, the ores in the stripping direction of the mining area of the subsidiary Jindi Mining was continuous but with a low grade, with an average grade of 0.0507% throughout the year. In order to guarantee the economic benefits, the grade of withdrawal of ore has to be raised to 0.0597% and the cutoff grade has to be controlled at 0.040%. For this purpose, the low grade ores in the due east must be stripped, which has increased the mining cost. If the low grade ores are mined by the cutoff grade of 0.030%, the stripping ratio will be lowered and the mining cost will be reduced greatly. They must be removed as soon as possible in the beneficiation process to reduce the grinding-flotation cost. In sum, the cost of Jindis molybdenum concentrate is relatively high and its profitability is relatively low, with a weak risk resistance capacity. Therefore, the dry separation and removal process is introduced into the ore crushing process to concentrate the grade of crude ore and lower the mined ore grade.
By introducing an intelligent sorting system, throughout the year of 2022, it reduced rock stripping by 2,035,386.97 tons and the discharge of tailings by 500,881 tons, extended the service life of refuse dump and tailings pond, increased the output of molybdenum by 610 tons and copper by 610 tons. It deployed a new production line of aggregates, with an annual output of 500,881 tons. In addition, the project won two inventions, one utility and one design.
2. Social benefits
The project has gained energetic support from the government and been funded as a comprehensive utilization project in the green transformation of major industrial zones launched by the Industry and Information Technology Bureau of Abag Banner and a project in the local scientific development fund guided by the central government launched by the Science and Technology of Abag Banner, and a project led by Xilin Gol League.
3. Application and promotion
The project was put into operation at the subsidiary Jindi Mining in Abag Banner and its development experience was later spread to Xilin Gol League Longxing Mining Co., Ltd. (Fluorite Ore) and Chifeng Yubang Mining Co., Ltd. (Lead-Zinc Ore), achieving excellent economic benefits and social values.
---
Copyright Beijing Huaxia Jianlong Mining Technology Co., Ltd