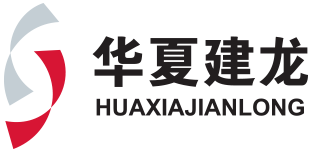 Jianlong's Sustainable Development Report for 2019
发布时间: 2021-09-26 18:32:38.396
About This Report
Beijing Jianlong Heavy lndustry Group Co, Ltd. Sustainable Development Report 2019 adheres to the conceptof "harmony between enterprise interests and employees' interests, between enterprise development andemployees' development, and between enterprise progress and social responsibility" We take the initiative toshow Jianlong's actions and performance in value creation, safety and health, environmental protection.employee growth, win-win cooperation, and social harmony to all sectors of society, and strive to disclose thecompany's sustainable development practice and performance to the society and stakeholders in a detailedand objective manner, fortify trust with stakeholders, strengthen cooperation with stakeholders, and achievewin-win development with stakeholders.
Time Range
lanuary 1- December 31,2019, part of the content is appropriately traced back to important years in thecompany's development.
Release Cycle
The Sustainable Development Report is an annual report, this report is the second sustainable developmentreport after 2019.
Scope ofThis Report
Beijing Jianlong Heavy lndustry Group Co, Ltd. headquarters and its main holding subsidiaries. Depending onthe business attributes of the subsidiary, the boundaries and scope of content disclosure vary slightly, and aredefined in the report accordingly.
Terminologies
in order to facilitate presentation and readability, "Beijing Jianlong Heavy lndustry Group Co, Ltd" is alsoreferred to as ianlong", "the Company" or "We" in this report.
Guideline of References
The report follows the requirements of the State-owned Assets Supervision and Administration Commissionof the State Council's Guiding Opinions on Central Enterprises' Performance of Social Responsibility. lt wascompiled in accordance with the core program of the Global Reporting lnitiative's Sustainability ReportingGuidelines (G4). At the same time, the preparation process of the report also refers to the internationastandard of isO 26000:2010 Guide to social Responsibilitv and the national standard of GB/T 36000-2015 Guideto Social Responsibility.
Data Description
All the information quoted in this report comes from the company's offcial documents, statistical reports andhnancia reports as wel as information from various functiona departments and business units that havebeen counted, summarized and reviewed by the company's information svstem.
Report Request
You can browse the PDF file of this report and the dynamic information of the company's fulfllment of socialresponsibility in the "Social Responsibility" sector of the homepage of Jianlong Group.

Copyright Beijing Huaxia Jianlong Mining Technology Co., Ltd