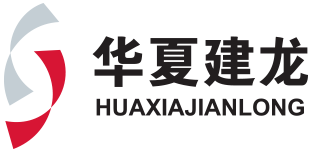 Jianlong's Sustainable Development Report for 2021
发布时间: 2021-09-26 18:31:49.588
About The Report
The Beijing Jianlong Heavy Industry Group Co Sustainable Development Report 2021 adheres to theconcept of "harmony between enterprise interests and employee interests, between enterprisedevelopment and employee development, and between enterprise progress and social responsibility", andtakes the initiative to show Jianlong's actions and performance in value creation, safety and health,environmental protection, employee growth, win-win cooperation, social harmony, etc. to all sectors of thesociety, striving to be detailed and objectively disclose the practice and performance of the company'ssustainable development to the society and stakeholders, enhance trust with stakeholders, strengthencooperation with stakeholders, and achieve win-win development with stakeholders.
Time Range
Jan 1 2021 - Dec 31 2021, Some contents can be traced back to important years in the development of thecompany.
Release Cycle
The company's sustainable development report is an annual report. This report is the fourth sustainabledevelopment report issued after 2019
Report Scope
The headquarters of Beijing Jianlong Heavy Industry Group Co., Ltd. and its major holding subsidiaries. Incombination with the business attributes of subsidiaries, the boundaries and scope of content disclosureare slightly different, and the descriptions are defined in the corresponding positions of the report.
Terminologies
For the convenience of expression and reading, "Beijing Jianlong Heavy Industry Group Co., Ltd." is alsorepresented by "Jianlong" and "we" in this report, and the title of the subsidiary of Jianlong is alsorepresented by the abbreviation of the enterprise standard.
Reference Standard
This report is prepared in accordance with the core program of the Sustainable Development ReportingGuidelines (G4) of the Global Reporting Initiative (GRI). At the same time, the report preparation process alsorefers to the international standard of the International Organization for Standardization ISO26000:2010Social Responsibility Guidelines and the national standards of GB/T36000-2015 Social Responsibility Guidelines.
Data Description
All information and data quoted in this report come from the official documents, statistical reports and financial reports of the company, as well as the information of various functional departments and businessunits that have been counted, summarized and reviewed by the company's information system.
Report Request
You can browse the PDF file of this report and the information about our social responsibility in the "Social Responsibility" column of the home page of Jianlong website.
Website: http://www.ejianlong.com

Copyright Beijing Huaxia Jianlong Mining Technology Co., Ltd